Carpet / Area Rugs
Carpeting Soft - Durable - Comfortable - Beautiful - Stylish
AJ Carpet and Flooring offers quality colorfast carpet fabrics such as: berber, woven synthetic, polypropylene, textured pile, pile yarn, loop, shag, fiber, round wire, knitted, worteds, wollen, chenille, denim, satin, polyester, luster, sheen and other textiles.
Ask about Runners! AJ Carpet & Flooring will custom cut and bind rug runners for you. Select the carpet, tell us what length and width, and it will be done.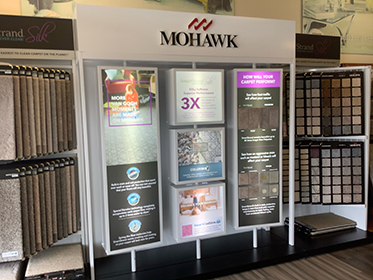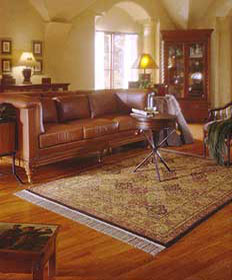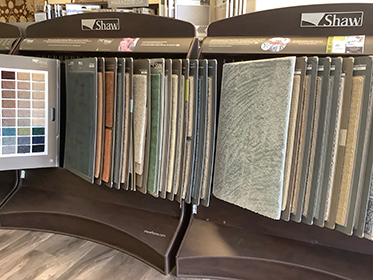 If you are looking for wall to wall carpeting or an area rug just visit our store or browse through the links below for a glimpse into the variety we offer. You'll get your entire house covered with the padding, carpet and professional services you need!
AJ Carpet and Flooring will do all installations and we warranty our work.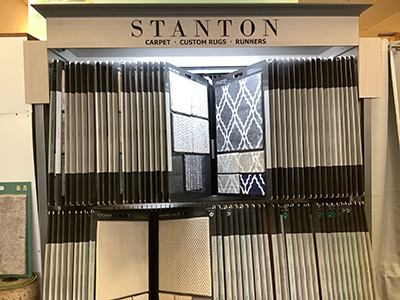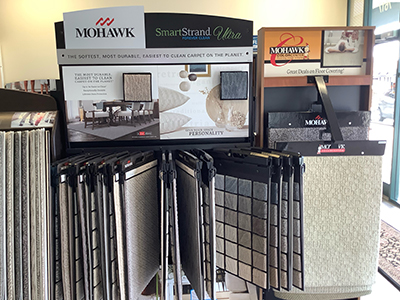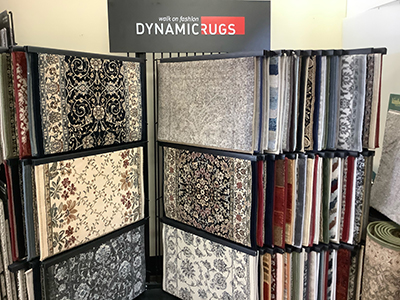 Visit our showroom to see and feel some of the finest carpet available. We have what you want including splendid color and softness, superb stain repellency, and outstanding warranties. No giving up durability for beauty. We carry both Shaw and Mohawk carpeting. Here are some details on why...
Stanton Carpet – The style and selection you want for your home.



AJ Carpet is your local source for great prices on Stanton Carpet. Stanton Carpet is an industry leader featuring a predominantly wool product line with high quality, designer patterns and styles. Stanton produces a number of decorative, high-quality, specialty collections.



Shaw Carpet - Soft, durable, comfortable, beautiful, stylish.



Our Carpet stands up to life. Shaw carpet is loaded with innovative features making it extraordinarily soft, tough, and stain resistant. And... it lasts beautifully for a long time.

Shaw ClearTouch
What is so different about Shaw Cleartouch? It is the new yarn system with r2x. What that means to you is fabulous carpet that has it all. r2x is a patented stain and soil resistance system providing exceptional protection against soil and liquid messes.

Carpet that lets you drop your cake and it doesn't matter!
Tufftex Variety – Style - Quality



Tuftex Carpets is Shaw's Premier Carpet brand. Shaw is known for its innovative color, design, quality and care for the environment.

Adding beauty and style with a variety of options almost too endless to list, carpet provides warmth and comfort to your home or business. Carpeting provides actual thermal resistance, or R-value. In colder climates or seasons, it retains warm air longer, an energy conservation benefit. Carpet also provides a comfortable place to sit, play or work and gives a room an overall warmer feeling.

You can choose from many thousands of carpet styles and colors. Meaning your personal selection will reflect how you want to personalize your home. Carpet can be a neutral foundation, or it can be a focal point with vibrant colors with strong bold patterns and textures.

Carpet is ideal for cushioning our footsteps, reducing slips and falls and minimizing injuries when falls do occur. Carpet provides safety protection for the whole family, but especially for toddlers and older individuals.

Big screen TVs, speaker phones, computers and modern sound systems make our homes noisy places. Carpet helps absorb these sounds. Adding a cushion pad beneath your carpet reduces noise and softens your step even further. Carpet also works as a sound barrier between floors by helping to block sound transmission to rooms below. Adding carpet on stairs helps mask the sound of constant foot traffic.

Carpet wears well maintaining its life and beauty for many years when properly cleaned and maintained. Let A.J. Carpet & Flooring help you learn how to get the most life from your carpeting.
Dynamic Rugs - Walk On Fashion



- The goal of Dynamic Rugs is true value...or in simpler terms...a "good buy" for the price paid. Come to A.J. Carpet & Flooring and see for yourself.

Mohawk -- Makes the room.



SmartSTRAND - It's just Better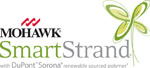 Mohawk SmartStrand combines permanent stain resistance and durability. That's right -- we said permanent. There is no need to reapply the protection. It is built into the yarn, not sprayed on! Mohawk backs their product to actually include LIFETIME STAIN RESISTANCE - even for pet urine and bleach - on SmartStrand products.

SmartStrand features permanent engineered-in stain protection that does not wash, wipe or wear off. This means fast, thorough removal of spills and stains with no harsh sticky chemicals or treatments. SmartStrand is also exceptionally soft and colorfast while remaining durable, standing up to soil, traffic, and even furniture marks.