Hardwoods / Laminates
When selecting hardwood flooring, you must decide between SOLID or ENGINEERED hardwood. Regardless of your selection, AJ Carpet and Flooring will cover your needs!
Hardwood, is milled from a single 3/4" thick piece of hardwood. Because of its thickness, a solid hardwood floor can be sanded and refinished over several generations of use. One of the characteristics of solid wood flooring is that it expands and contracts with changes in your home's relative humidity. Hardwood floors are valued for their warmth, beauty and individuality.
AJ Carpet and Flooring offers selections from quality hardwood providers such as:
AJ Flooring carries upscale exotic woods that are so durable it cannot even be pierced with a hammer and nail. Now that is durable. Yet it is also a beautiful solid wood and engineered hardwood flooring that reflects style and sophistication. When compared with other flooring options, wood floors are a cost-effective investment that pays dividends in the usefulness and years of beauty.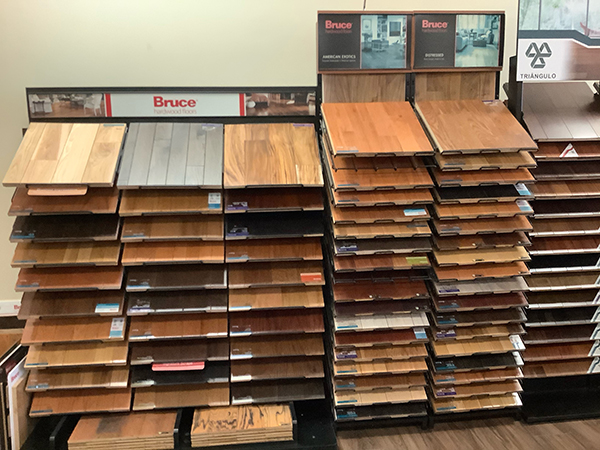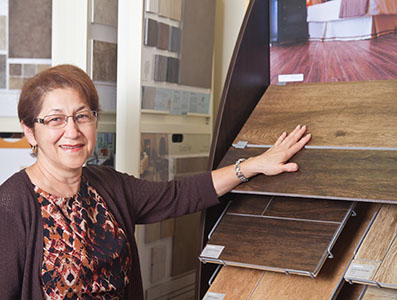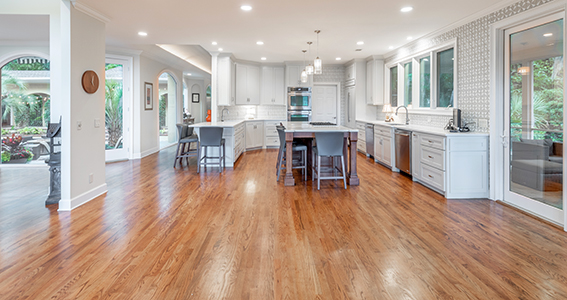 Laminate flooring offers a wide selection of designs that offer the look and feel of beautiful hardwood, ceramic tile, and slate. It is actually a composite that's designed to endure more-than-average wear and tear. A direct-pressure manufacturing process fuses four layers into one extremely hard surface.
A.J. Carpet & Flooring has gone GREEN.
Ask about our environmentally friendly flooring products. Floating Cork flooring installation is now available at A.J. Carpet & Flooring. .
AJ Carpet and Flooring offers selections from quality laminate providers such as: